The challenge was to create a comfortable living space for a young couple and their infant in a 570 sq. ft. apartment. Furthermore, our client works from home, requiring a recording studio and space to conduct music classes. With thoughtful space planning, we were able to meet all of their needs.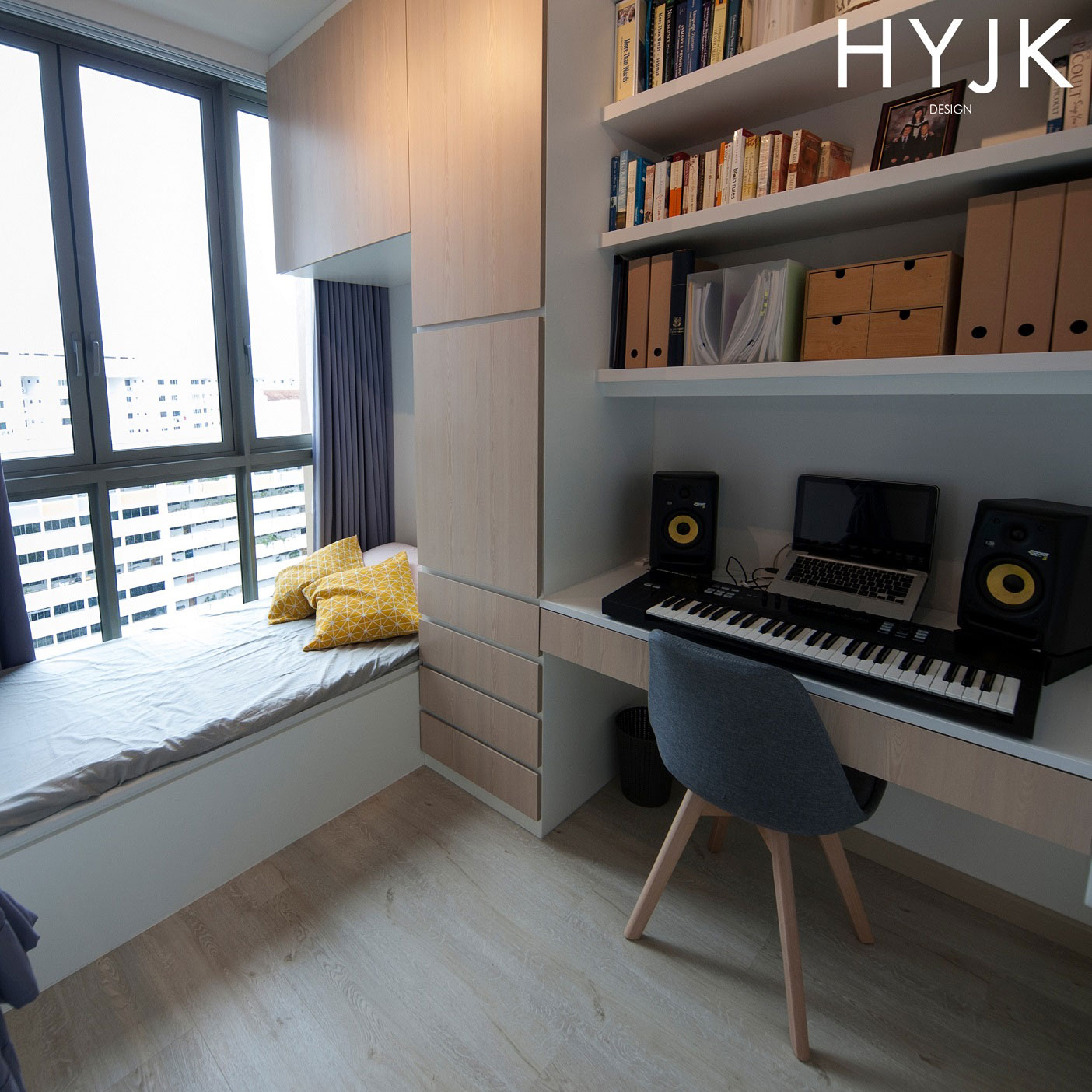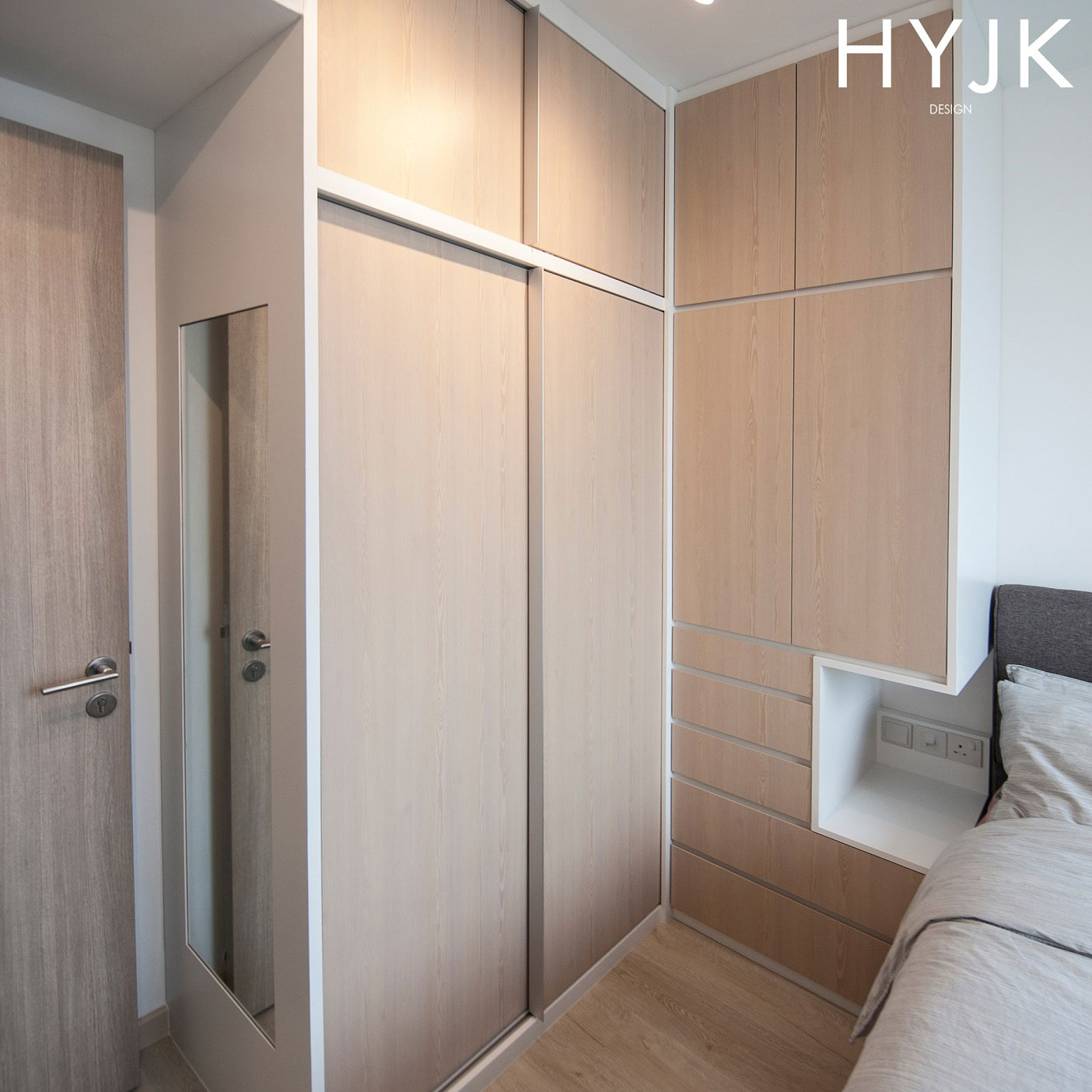 HYJK came out with a few designs and we had a hard time deciding because all the designs are modern, minimalist and beautiful. They tried their best to include our needs in their design thought process and went on to design something that is very functional for us. With Jaime`s bubbly character and HYJK being very meticulous in carrying out their work, I would recommend them to my friends.
Hairie & Sephine
Sol Acres
Ready for a design consultation?