We turn ideas into works of art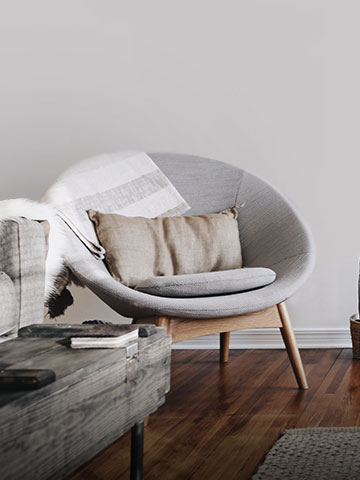 Lifestyle Planning
We focus on customized planning to suit your lifestyle
Space Optimization
Allowing you to best feature furniture pieces and possessions
Furnishing & Shopping
Saving you time by providing shopping guides or shopping for you
We gave you a house, you gave us a home. When we first took the house, it was just the walls, but she and her team really converted it into a very nice home for us and we really enjoy living in this smart home. My husband, Ram, and I moved from a big house and this is a small house, but we were able to fit in everything or more and I think in the most beautiful way, all with innovative ideas. And if I were to advise, please go hire them!
Ram & Kalpana
The Crest
You helped move us along to consider different perspectives without imposing your view or without going along with my idea, which would have been terrible, so I really like that part of it. We wanted a lot of storage so you guys designed and helped to put a solution together to address all of the practical requirements. HYJK is a good one-stop shop with the design, project management, and execution of the renovation.
Thank you so much for all the support, your services – we really appreciate it. It didn't feel just transactional, we felt like you guys really cared about helping us design and build something that was for our family and for our home. It felt very personal, it felt like it was a journey that you guys were going with us on. We had a really good experience.
Stephen & Leslie
Venue Residences
I chose HYJK because I think you guys are really hands on. You were able to work within budgets and were able to give options with everything that you chose. You were also really flexible with making really quick changes while we're on the ground. If something didn't fit, or there was something that wasn't to my preference at that particular moment, you guys will fix it. Over the course of conception all the way through to the end, it felt very comfortable and I felt like at the end of it all, you guys were part of the process and I felt that because it was almost a very friendly, almost a family-like feel.

Hann Sern
The Interlace
What's new?
Our blog and news
While 3 in 4 SMEs in Singapore say they have gone digital in at least one department, smaller firms are still lagging behind in terms of digital transformation and benefits, says a UOB study HYJK Design believes that if we want our interior design business to...
Ready for a design consultation?